7 min read
A step-by-step guide to buying land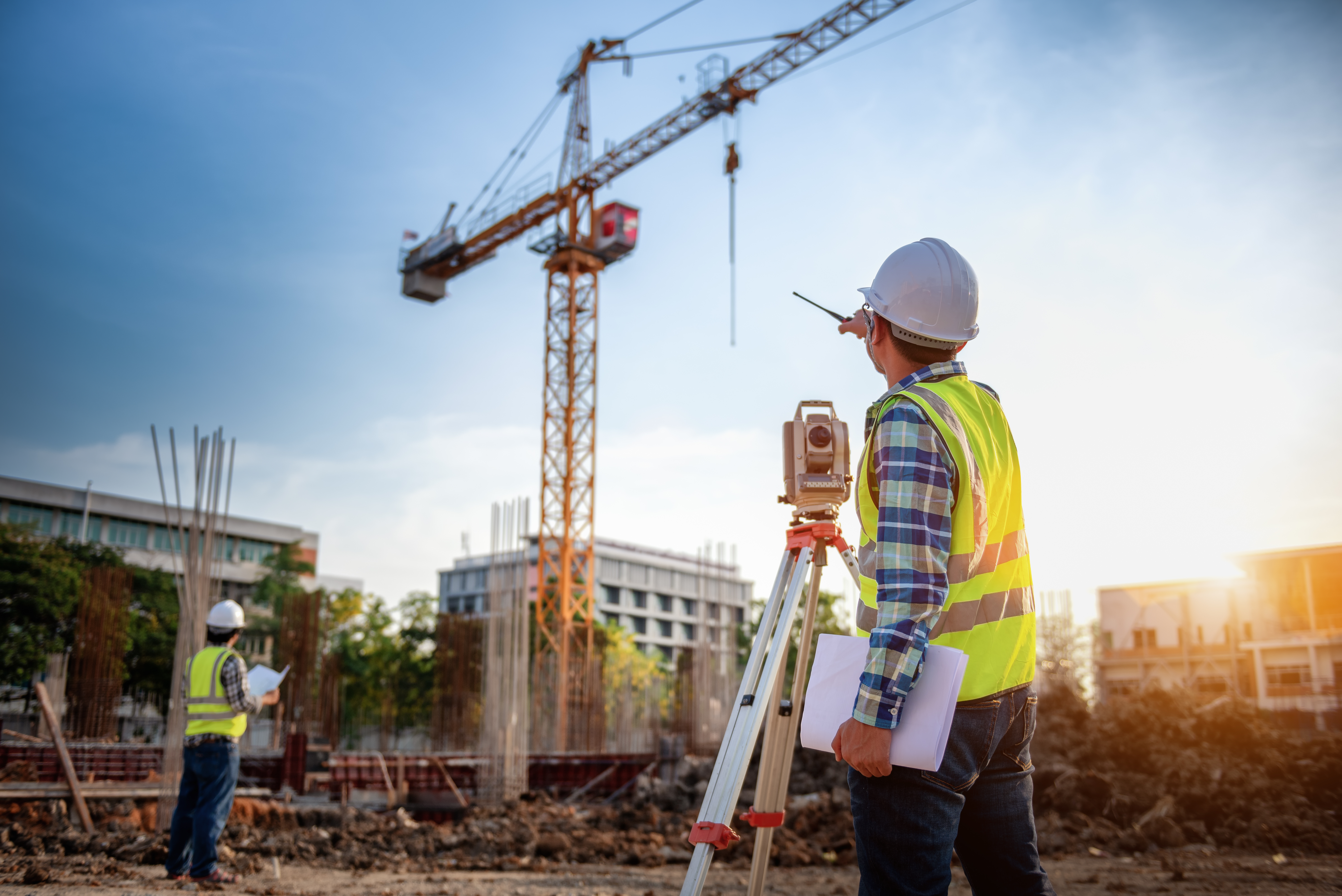 While it may be tempting to find a piece of land and make an offer without a second thought, this probably isn't the best approach.
After all, this is a huge investment that you need to take seriously. As a result, you need to take a calculated approach to buying land by following six easy steps. The right amount of planning, research, and due diligence can help you secure a profitable piece of land.
Benefits of Buying Land
Before you decide to buy land, you need to know about some of the benefits of this investment. Although not as popular, buying land can be a solid investment decision that can achieve you a high return on your investment. This is because land is typically sold at lower prices and you can then charge a premium for developing it. On the other hand, you may want to hold onto the land for a long time or flip it immediately to make a profit with a minimum amount of effort.
Furthermore, land is a limited and valuable resource that will always be in demand. Although you can build more homes, offices, stores, warehouses, etc., you cannot create more land! You can easily take advantage of this fact by investing in land.
Know Your Zoning Laws Ahead of Time
One thing that you need to know about before you invest in land is zoning. Certain plots of land are designated for certain purposes by local authorities. If you have a good idea of what type of land you're looking to purchase, you need to be able to identify plots with that zoning.
Here are some different types of zoning that you should know about before you begin searching for properties to purchase:
Residential
Multifamily
Commercial
Industrial
Agricultural
Rural
Mixed-use
Historic
Zoning laws vary by locality, so feel free to do some localized research to learn more about zoning laws in your city or county. That being said, many investors are interested in residential, multifamily, commercial, and industrial lands. Residential and multifamily zones allow you to develop single-family homes and apartments or condos, respectively. Commercial zones allow you to develop business-related spaces like offices and retail. Industrial zones allow you to develop business-related spaces like manufacturing plants and warehouse space.
How to Buy Land?
The many steps involved in buying land can get a bit overwhelming and confusing if you don't know where to start or where to go next. Thankfully, we have done the hard work for you to develop this step-by-step guide to buying land.
1. Find a Property
The first step to buying land involves actually finding a piece of land that you want to purchase. While this may seem like an easy and straightforward task, it's more difficult than it looks! After all, most people want to buy real estate that's already developed and not undeveloped land. As a result, you may have to look in other places.
One thing you may want to do is hire a realtor that specializes in raw land. They will be able to help you search for and identify plots that will work well for your budget and overall goals. However, if you want to handle this process completely on your own, there are places that you can look to find potential properties. For instance, you may want to check out traditional real estate websites like Zillow, Trulia, RedFin, and Realtor that feature developed real estate in addition to undeveloped land.
That being said, there are also websites out there with databases that are specifically dedicated to listing undeveloped land. Some of the biggest ones are LandWatch.com, Land.com, LandSearch.com, LandHub.com, and LandAndFarm.com.
2. Research the Property
Once you have identified a property that you're interested in, you should conduct some initial research into the property details. First of all, you should identify the zoning of the property and any restrictions that may come with that specific zoning. For instance, you may be restricted in terms of what types of buildings can be placed there, what kinds of businesses aren't allowed to operate there, size and height limits for new buildings, and the location of utility lines.
If there are already utility lines in place, then you don't have to worry about permitting. On the other hand, if you're having to develop the land from scratch and install utilities like water, sewer, and electrical, you'll have to apply for permits with the city or the country. This can be an expensive and time-consuming process -- so make sure that you're on-board for it before you actually purchase the property.
3. Secure Financing
After doing your initial research and deciding to move forward with the land purchase, you're going to need to secure financing. While land may be cheaper than real estate, it can still cost you thousands of dollars that's often difficult to pay in cash. As a result, you're going to need a loan. That being said, securing financing for a land purchase can be more difficult than securing a loan for real estate depending on the zoning and intended purpose of the land.
While there are several different loan options out there for land development, one type that you should definitely consider is a bridge loan. A bridge loan can be extremely beneficial in the competitive area of land investing and is particularly ideal for foreign investors. This is because a bridge loan provides you with quick access to the funds you need to make a purchase -- effectively competing with cash buyers.
A bridge loan can provide you with the cash you need to purchase the perfect property while you wait for more permanent financing to come through. We all know that this can take time, so don't sit around waiting for it to happen! Odds are that the property won't last that long.
Vaster Capital knows the current market necessitates quick responses and results, which is why we will respond to your loan application within 24 hours and be able to close within seven business days.
4. Make a Competitive Offer
Once you have secured your financing, you're all set to make an offer on the property! This can be tricky since you want to get a good deal while also remaining competitive since odds are there are several other interested parties that will also be making offers. Overall, you should make an offer based on estimates of revenue and upkeep of the property. After all, you want to ensure a solid profit and not lose money on this investment.
5. Perform Your Due Diligence
Once your offer has been submitted and accepted, the work isn't over! In fact, it's just begun since you're going to want to perform due diligence on the property before you actually finalize the purchase. Due diligence can be expensive and time-consuming, but it's better to do it now than run into costly problems down the road. Here are some things you should do before finalizing the purchase of your land:
Get the proper documentation: You're going to want to request documentation from the seller regarding any and all covenants, conditions, and restrictions that apply to the property.
Check the title: You're also going to want to check the title of the property to ensure that it's clean and there are no liens or easements involved.
Check the zoning: Although you should have investigated the zoning in the initial phases of your search, it's definitely worth double-checking with the proper authority. Even if the seller says that the land has a specific zone, you should always verify it with the city or county directly.
Perform environmental tests: Check to see whether the land is safe to develop by performing environmental tests. These tests can test for structural or contamination issues.
Have the land surveyed: Finally,

have the property surveyed

to determine the proper lines and boundaries. That way, there's no confusion as to what you're buying.
6. Move Forward
If everything looks good from there, it's time to move forward with closing and finally get your hands on the property! Before you sign the final documents, it may be a good idea to have a real estate attorney look over everything -- especially if it's a sizable investment. After all, paying a lawyer now is a small price to pay to prevent future contract issues and misunderstandings that may come up in the future.
Wrap Up
By following this guide, you can locate and purchase the perfect plot of land to make your investing dreams come true! Just remember to always consult with the right people and do extensive research before you purchase any property. Also, make sure that you have secured favorable financing with the right lender, like Vaster Capital, to ensure that the buying process goes smoothly from start to finish.
Sources: