7 min read
How to become a mortgage broker in Florida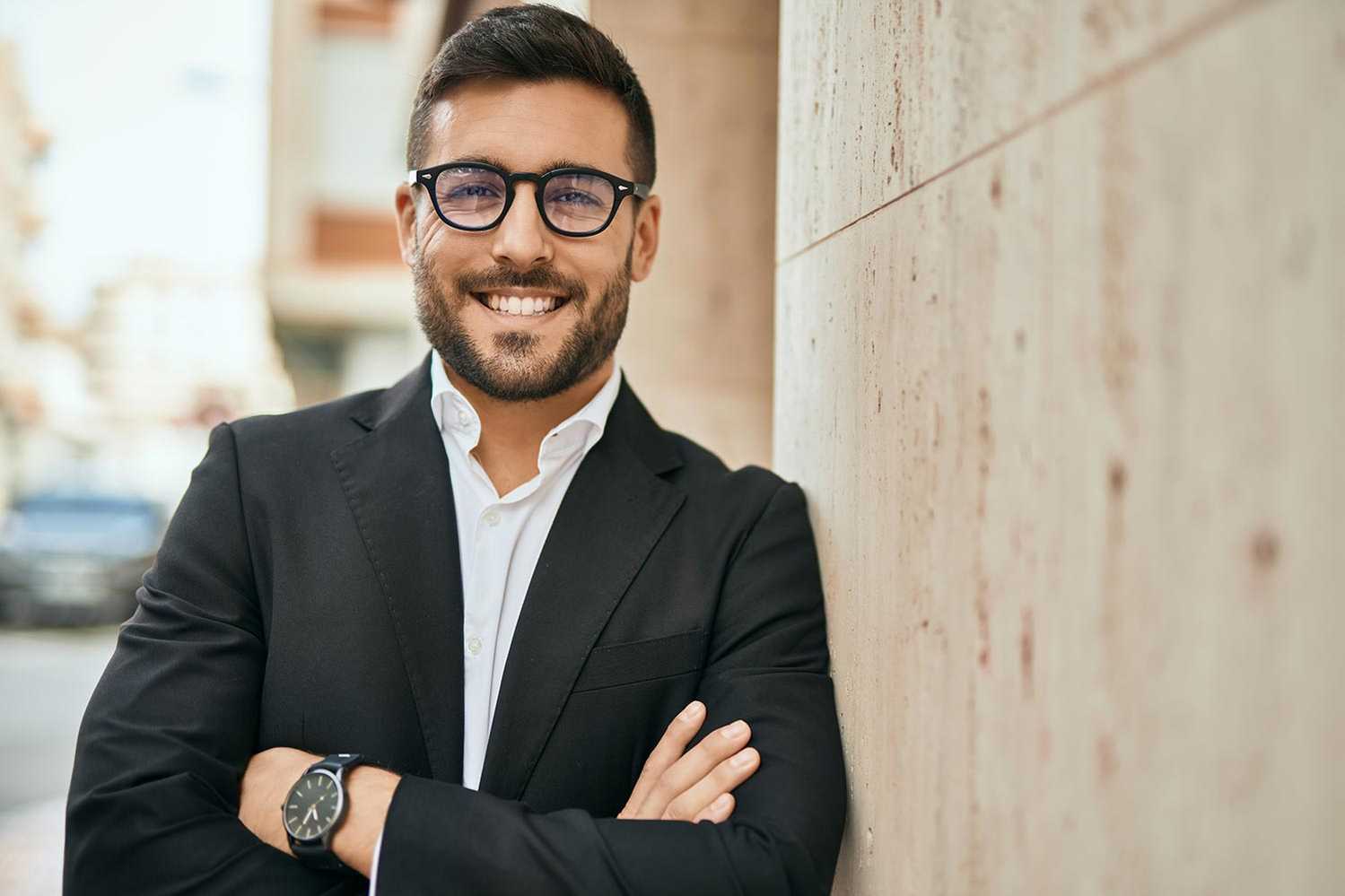 While becoming a real estate agent is a common choice, another option is to become a mortgage broker. Becoming a mortgage broker is a great career choice that can provide you with a stable source of income while maintaining a flexible work schedule and comfortable lifestyle. If these benefits sound appealing on their own, read on to learn more about how to become a mortgage broker in Florida.
What Is a mortgage broker and what do they do?
A mortgage broker is technically referred to as a mortgage loan originator. A mortgage broker is a company that provides loans, whereas mortgage loan originators are the employees that help make that happen. But what does this look like in practice?
Mortgage loan originators, or MLOs, guide applicants through obtaining a mortgage loan needed to purchase a home. They help with the pre-approval process to determine how much you can afford to spend on a house based on your assets, credit score, and income. Once you have found the right property, they will help you complete the paperwork to apply for the mortgage and secure the financing needed to purchase the home.
This process, often referred to as the underwriting process, involves collecting and analyzing financial documentation ranging from bank statements to tax statements -- although you should expect to have to provide more documentation during this step if you're self-employed. Additionally, information about the condition and value of the home will be collected through the inspection and appraisal processes, respectively. Once all of this has been completed, it's time to close and get the keys -- all thanks to the hard work of your mortgage loan originator.
Benefits of becoming a mortgage broker in Florida
While becoming a mortgage broker involves a fair share of coursework, testing, and application fees -- this time, effort, and money will be worth it in the end due to countless benefits. Here are some of the benefits you can expect to achieve by becoming a mortgage broker in Florida:
Earning potential: Unlike salaried jobs that lock you into a specific amount, mortgage professionals are paid on commission and can essentially make as much money as they're willing to work for. Generally speaking, you can expect to earn a 2% commission on every loan originated based on the loan's value. So if you originate a $300,000 loan, you'll be earning a $6,000 commission from just one loan.
At the bottom end, you may be able to close one loan every month for a yearly total of 12, but many officers close 18 to 25 in one year. Calculated into annual earnings,

the median earnings of a loan officer

in 2019 were $63,270, with the best-paid 25% or brokers making $92,960 and the lowest-paid 25% making $44,840.
Flexibility: When you're a loan officer, you're not necessarily tied to a brick-and-mortar office and 9-to-5 hours. Instead, you can generally conduct business anywhere and at any time. You can even apply for a license in multiple states to expand your business's reach. This contributes to a more flexible lifestyle that allows you to work from home, on the road, or in the office. All you need is WiFi and a cell phone to close a deal and make money.
Demand: While it's hard to predict the future, it's safe to say that people will need mortgages for the foreseeable future. As a result, you can rest assured that you're working in a safe industry that will constantly demand work, thanks to people regularly buying and selling homes.
What classes do you have to take to become a mortgage broker in Florida?
One of the first steps to obtaining your mortgage broker's license in the state of Florida is completing the required educational courses to learn the ins and outs of the mortgage industry. You are required to take 20 hours of coursework -- including 18 hours of SAFE pre-licensure courses and two hours of state-related coursework. You pay for these courses separately from other testing and application fees. Prices range depending on the course provider, but you can generally expect to pay a few hundred dollars for the best courses.
Both of these courses are held online and include pre-recorded instructional videos. There are many different course providers to choose from, and you will most likely find an option that works with your schedule. For example, there are 5-day courses and 12-day courses, and many providers allow you to choose the day you start.
However, when you choose your date, you need to be 100% committed to finishing the course promptly because many have time limits. If you do not complete the course within the specified time, you will have to retake the course from the beginning. After completing the 18 hours of SAFE coursework, you can move on to the 2 hours of Florida state coursework.
What tests do you have to take to become a mortgage broker in Florida?
To receive your license in Florida, you will have to take a national test developed by the Nationwide Multistate Licensing System and Registry. This test is designed to be used in all 50 states and additional territories -- not just in the state of Florida. The test consists of 125 questions, with 115 of them being scored -- the other 10 questions are considered "test" questions for subsequent versions of the test. However, you will not know which questions are "tests" versus which ones are being scored.
You will have just over three hours to answer these 125 questions. To take the test, you will need to pay a testing fee of $110. This test has been designed to be very difficult and to cover intricate areas of the mortgage industry that would be nearly impossible to memorize in totality. As a result, you're likely to encounter unfamiliar subject areas and questions on the exam. Instead of worrying about what you don't know, you should focus on what you do know.
You will need to answer at least 75% of the scored test questions correctly to pass the exam. However, this is not an easy task. Only 54% of people pass the test the first time around. From there, only 46.7% of people pass subsequent test attempts. Additionally, if you fail, you will need to wait at least 30 days to retake it, and after failing three times, you will need to wait at least six months to retake it.
So clearly, you'll want to pass the test the first time around by using the best test preparation materials and taking the process seriously. You'll need to dedicate a lot of time and energy to preparing for the test in order to give yourself the best chance of passing it. However, you can rest assured that all the time and work will be worth it when you pass the test and receive your license!
How much does it cost to become a mortgage broker in Florida?
Becoming a mortgage broker in Florida isn't free, but you should look at it as an investment. The money you put towards the application fees now will help you earn money as a broker in the future. The fees are a small price to pay when you consider the earning potential.
Here are the different costs you can expect to pay when applying to become a mortgage broker in Florida:
$195 Florida application fee
$20 Florida guaranty fund fee
$30 NMLS processing fee
$36.25 federal criminal background check fee
$33 Florida state criminal background check fee
$15 credit report fee
These different fees add up to a total of $329.25 -- definitely a small price to pay for a successful career in the mortgage industry.
The work isn't over once you have earned your mortgage broker's license in Florida. Instead, you need to keep working to maintain it. You must renew your license every year. To do so, you must complete continuing education classes. In Florida, you are required to complete a seven-hour course with an additional one-hour course that covers state laws. Also, keep in mind that you cannot take the same course two years in a row according to the "successive years" rule -- so make sure that you are taking a different approach every year to meet this requirement adequately.
You will need to pay an annual renewal fee of $375 if you complete the renewal process before December 31. The renewal process involves running an FBI criminal background check and a credit report. Suppose you do not complete the renewal process before December 31. In that case, you may need to follow the reinstatement process rather than the renewal process that involves an additional $250 fee on top of the usual charges.
Final thoughts on obtaining your mortgage broker's license in Florida
Now that you know everything about becoming a mortgage broker in Florida, it's time to get to work and make it happen! With the right knowledge and support, you can achieve your dreams while helping others achieve theirs through homeownership.
Sources: