6 min read
Contingent vs. pending: What's the difference?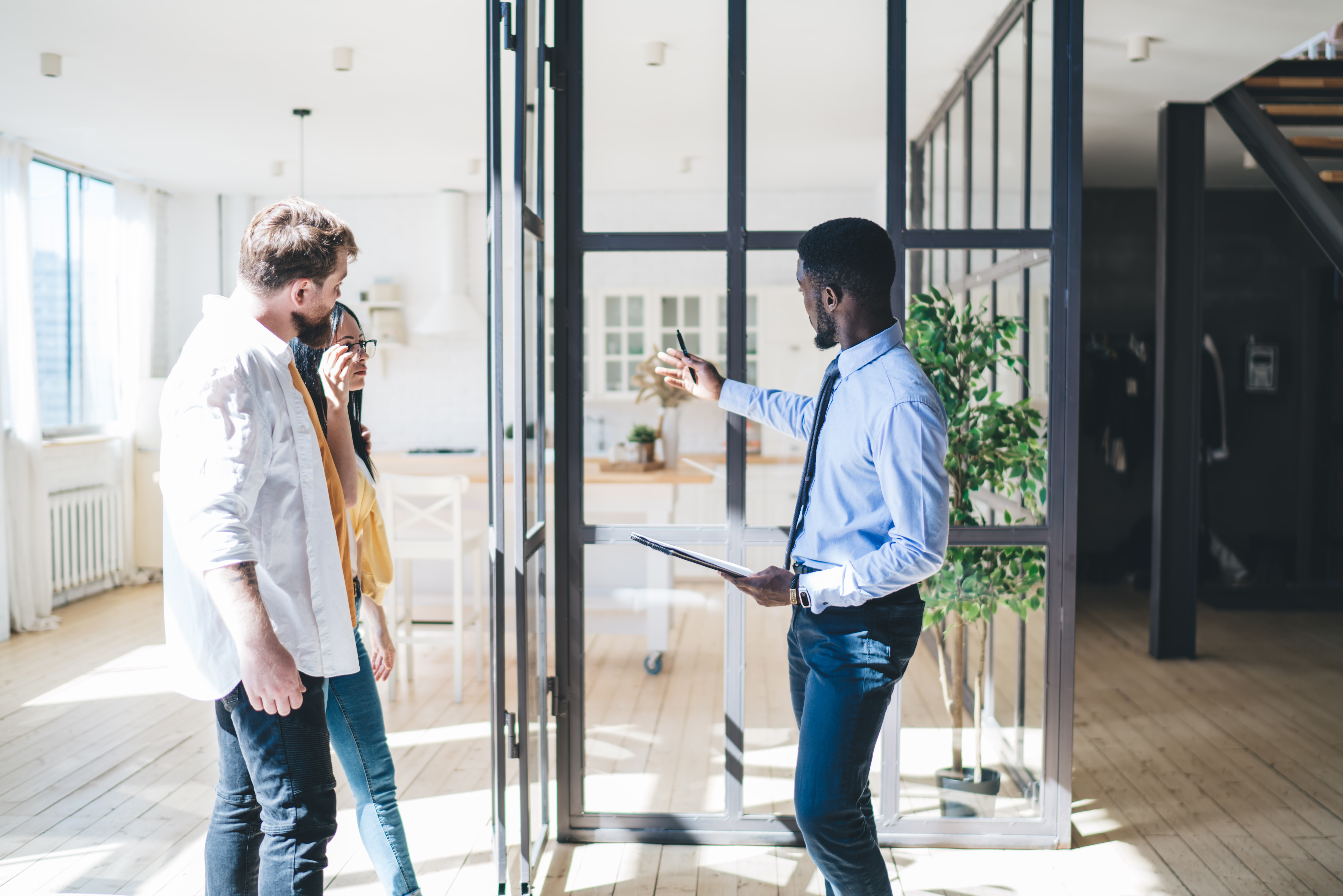 There's nothing worse than finding your dream home, only to find out that it's contingent or pending. However, it can be difficult to figure out what these two terms mean and the difference between them if you're not a realtor. Because contrary to popular belief, they aren't interchangeable and actually mean different things. So before you pester your realtor with yet another question during your home search, let's go over these terms so that you can continue house hunting like a professional!
What Does Contingent Mean?
When you see a home under a contingent status, you should know that this listing is still considered active. That being said, an offer has been accepted, and the seller is moving forward with another buyer. However, an offer has been accepted with contingencies — meaning that certain conditions need to be met in order to close. During this process, several things could go wrong, and the deal could fall through.
While the number of contingent sales that end up falling through is relatively low at around 4% — it's not zero! As a result, if you're sold on a home marked as contingent, it's a good idea to keep an eye on its status. If something goes wrong and the deal is off, you could easily swoop in with a winning offer of your own.
Common Types of Contingent Sales
Contingencies are pretty common during the home buying process — this is especially true in buyers' markets. This is because both the buyer and the seller want their needs to be met during the process. After all, hundreds of thousands of dollars are on the line here! As a result, here are some of the common types of contingent sales that you can expect to see during the homebuying process:
Appraisal contingency: This type of contingency affects the seller, wherein the home must be worth the amount being borrowed. During the appraisal process, a professional comes out to the home and inspects the home's general quality, condition, and features. After all, you don't want to end up paying more for a house than what it's worth. However, this can be common in sellers' markets where home prices are driven up by fierce competition. If the house doesn't appraise for the loan amount, the buyers usually have to make up the difference themselves rather than through a loan. If they cannot or do not want to make up the difference, they can walk away.
Inspection contingency: This type of contingency affects the seller, wherein the home must be structurally sound and without significant issues. During the inspection process, a professional comes out to the home and inspects the structure and systems within the home from top to bottom. If any major problems are discovered during the inspection process, the seller can cover repair costs, or the buyer can simply walk away from the deal.
Title contingency: This type of contingency affects the seller, wherein the home must have a clean title with undisputed ownership. A title contingency protects sellers from unexpected liens or property disputes. If this occurs, the buyer can walk away.
Financing contingency: This type of contingency affects the buyer, wherein they must be able to secure adequate funding to purchase the home. Sometimes financial or employment circumstances change, and the buyer is no longer able to secure the initially anticipated financing. For instance, if you start your own business or become

self-employed

. At this point, the seller can back out of the deal. That being said, this type of contingency also protects the buyer as they won't be on the hook for money that they cannot obtain.
First right of refusal contingency: This type of contingency affects the buyer wherein they must be able to match any additional offers that come in on the home. If the seller receives additional offers and the buyer cannot meet or beat them, the seller can walk and go with a better offer instead.
Kick out contingency: This type of contingency affects the buyer wherein they must be able to sell their current home before they can close on the new one. In this case, the seller is protected if the buyer is taking too long to sell their home. Instead of waiting around for the sale, they can walk and accept another offer.
What Does Pending Mean?
A pending sale, on the other hand, is not considered an active listing as an offer has been accepted and all contingencies have been met. This house is in the final stages of closing, and the legal paperwork is being processed. That being said, a pending sale isn't a done deal until the very end. As a result, it's still possible for a pending sale to fall through — although it is quite unlikely.
Common Types of Pending Sales
Just as there are different types of contingencies in the homebuying process, there are different types of pending sales:
Taking backups: This means there has been a bump in the road during the final steps of the closing process. As a result, the seller is taking backup offers in the event that the deal ultimately falls through.

Short sale:

This means that the sale needs to be approved by additional lenders and banks due to its short sale status. These types of sales can take a long time to process, and approval is never a guarantee. That being said, they are a great way to get a deal on a home for a reasonable price.
More than four months: This means that the home's closing process is taking longer than usual —extending for more than four months. This could be from a multitude of different reasons ranging from construction issues to agent oversight.
What's the Difference Between Contingent and Pending?
As you can see, there are subtle but critical differences between contingent and pending homes. Contingent homes are still considered active, whereas pending homes are not. Pending homes have met all contingencies and are in the final steps of the closing process. That being said, the deal could still fall through in both contingent and pending statuses — although it's more likely when dealing with contingencies.
When Can You Make an Offer?
Since contingent and pending homes haven't yet reached the closing table, you're still able to make an offer and try to win your dream home. If you're interested in a home with one of these statuses, contact your realtor right away so that they can get up-to-date and relevant information about the property. For instance, a home that failed the inspection contingency is quite different from a buyer that was unable to meet their financing contingency.
Ensure that you have a skilled and aggressive realtor—like those at Fortune International Realty—who will effectively communicate with the sellers on your behalf and give you the best chance to get your offer considered and accepted!
How to Make the Best Offer
If you want to win a house that's either pending or contingent, you're going to have to put your best possible offer on the table. This involves pulling out all the stops to impress the sellers. Here are some things you can do to improve the quality of your offer and make a positive impression on the seller:
Highest and best:

This isn't a time to lowball the seller — you simply don't have the leverage in this situation! If you want the home, you need to be prepared to give your highest and best offer that at least meets or preferably exceeds the offer currently on the table.

Waive contingencies: Another thing you can do to sweeten your offer is to waive all contingencies. That way, the seller doesn't have to worry about the appraisal or the inspection. They can simply accept your offer, get paid, and move on!

Write a love letter:

Personalize your offer with a love letter about the property. Write what you love about the home and how much you look forward to building your life there. The more personal and intimate — the better! This will set you apart from the rest that simply
Final Rundown
And there you have it — the differences between contingent and pending in the real estate world may seem small, but they can make or break your search. Now that you know the basics surrounding these two terms, you can move forward with confidence, knowing that you won't be wasting your time on pending homes and can focus on homes that are active and winnable. And remember that a key factor of winning your dream home and getting to the closing table is the right lender — so always feel free to reach out to Vaster Capital about any and all of your loan questions.
Sources:
5 Things To Know Before Buying A Short Sale | Forbes
How to Find a Real Estate Agent: Where to Look, What to Ask | Realtor.com
How to write a winning house offer letter (plus, a sample) | Trulia