7 min read
Closing on a house: How long it takes and what to expect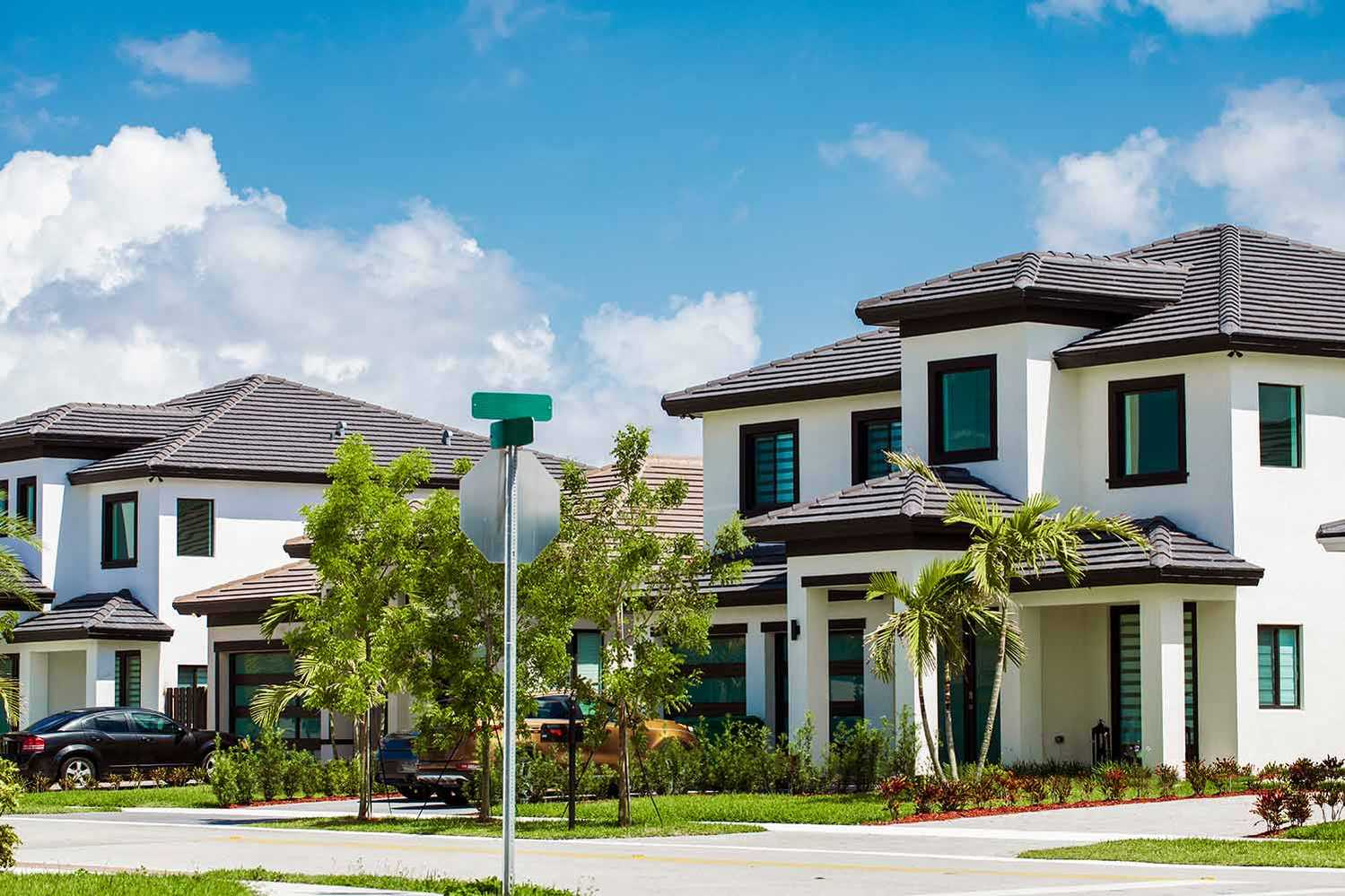 So you've made it to closing day! First of all, congratulations -- you're only a few steps away from officially owning your dream home. Even though you're close to the finish line, there are still things that need to be signed and approved before you get your keys. Make sure that you're prepared for this monumental day by bringing the right documents and paying all your closing costs. The closing process can be intricate and confusing for first-time homebuyers, so here's what you need to know:
What does it mean to close on a house?
The home closing process refers to the finalizing of the sale of the home. This step occurs after an offer has been submitted and accepted and the home has been inspected and appraised. At closing, you will sign the papers, pay closing costs, and finally get the keys to your new home. After that, the home is officially yours and you can begin to move in and make the home your own.
How long does it take to close on a house?
Closing on a home can take anywhere from a couple of weeks to a couple of months depending on your financing and the conditions set forth in the accepted offer. For instance, if you're a cash buyer, you can generally close pretty quickly since you're not waiting on a lender. However, if you are working with a lender as most homebuyers do, the process may take six to eight weeks to finalize.
After your offer is accepted, there are a few things you need to do to start working towards closing. The first thing you need to do is to order a home inspection. During a home inspection, a professional inspector will walk through the property and assess the condition and functionality of the home's structure and systems. It's always a good idea to personally attend the inspection to learn about any and all issues that may be discovered during the process. If you cannot personally attend, the inspector will take pictures and detailed notes for a final report for you to read.
While home inspections aren't required, they are always recommended. After all, you don't want to discover and be on the hook for major issues with the home after closing. In some cases, you can make a conditional offer on the home based on the results of the inspection. If any issues are discovered, the seller can either lower the purchase price to cover the costs of repairs or the buyer can walk away.
That being said, it's important to note that in today's real estate market, many homes are being purchased by waiving contingencies like inspections or appraisals in order to beat out other offers and speed up the closing process.
What to expect on closing day?
Closing day can be an exciting but stressful day -- especially for first-time homebuyers that don't really know what to expect. Essentially, a lot of paperwork is involved in the closing process to finalize the mortgage loan, distribute the funds to the seller, and officially transfer the title of the property.
Here are some of the different forms that you should expect to review and sign during closing:
Deed: This form officially transfers ownership of the home from the seller to the buyer. On the deed, you can choose to take ownership individually, in trust, in joint tenancy, or in other tenancies. The completed deed is then provided to the county as a matter of public record.
Seller's affidavit: This form is a sworn and notarized statement by the seller that verifies property ownership and the status of the title, including any defects such as leases, liens, or work.
Transfer tax declarations: This form transfers and calculates property taxes as is required by many states, counties, and municipalities.
Promissory note: This form describes the evidence of your debt to the lender, information about the terms of the loan, and the means for the lender to collect the debt. It includes the loan amount, initial interest rate, any interest rate changes, and the terms of repayment.
Mortgage: This form puts the property up as collateral for the loan. Meaning that if you are unable to make your mortgage payments at any point, then the lender can foreclose upon the property and sell it off to earn back their money.
Loan application: This form essentially verifies that the information provided on your initial loan application is still accurate and valid. For example, if you recently lost your job or took on new debt, this information must be disclosed to the lender during this stage before closing can proceed.
Loan estimate and closing disclosure: These forms provide detailed information about the loan, including monthly payments, closing costs, and mortgage costs.
Escrow disclosure: This form covers the setup and maintenance of an escrow account to gather and distribute monthly payments for property taxes and homeowners insurance.
Title insurance commitment: This form covers the ownership of the property in addition to information related to any liens on the property.
Bill of sale: This form covers the transfer of the personal property that is being included with the sale of the home, including things like appliances or furniture, as negotiated by the buyer and seller.
Certificate of occupancy: This form typically comes with new build homes to show that the structure meets local building codes. However, this form may be presented when buying existing homes depending on the location.
Right-to-cancel form: This form gives the buyer three business days to back out of the deal.
Are there any costs associated with the closing on a house?
We've already mentioned closing costs but it's worth going over this requirement in-depth as it can catch many new homebuyers off guard. After all, you're spending hundreds of thousands of dollars on the home, why would you expect to pay more than that? Generally speaking, closing costs cover a lot of the administrative processes of buying a home -- and they can add up quickly. In fact, you can usually expect to pay anywhere between 2% to 5% of the loan amount in closing costs.
Here's a rundown on some of the different closing costs that you can expect to pay when closing on a home:
Loan origination fee will cost you about 1% of the loan amount
Mortgage broker fee will cost you about 1% of the loan amount
Discount fee will cost you up to 2% of the loan amount in exchange for a lower interest rate
Processing fee will cost you between $300 and $900
Underwriting fee will cost you between $300 and $900
Application fee will cost you between $100 and $350
Lock-in fee will cost you between $100 and $300 to lock in your interest rate
Credit report fee will cost you between $20 and $40
Appraisal fees will cost you between $350 and $500
Inspection fees will cost you between $300 and $500
Title insurance will cost you between $300 and $1,500
Escrow fees will cost you between $300 and $700
Notary fees will cost you between $100 and $150
Clearly, there are a lot of closing costs involved in buying a home. So if you're paying an average of 3.5% in closing costs on a mortgage loan worth $300,000, you'd be on the hook for $10,500 on closing day. Make sure that you have a good idea of how much these fees will cost you before you go to the closing table to properly prepare your bank account. Sometimes, closing costs can be negotiable and always make sure to shop around with different lenders in order to find the best possible loan conditions.
How to ensure your closing process goes smoothly?
Once you have your closing costs sorted out, there are a few other last minute things that you should prepare to ensure that your closing process goes smoothly.
Don't take on any new debt like financing a new car or new furniture for the house you're buying. This could derail the entire closing process and you could end up losing the home if this increases your debt to income ratio and makes you ineligible for the loan.

Make sure to purchase homeowners insurance before closing and bring proof of policy with you for closing if your lender requires this. If they do not, it's still a good idea to have an insurance plan that will cover your home in the event of unexpected damage.
Double-check that you have all the documents necessary to complete the closing process. Generally speaking, you should bring everything with you that you've received and gathered so far -- especially the Closing Disclosure and a cashier's check for the amount of closing costs that you owe.
You will also need to bring two forms of official identification to verify your identity at the time of closing. For example, you may want to bring your driver's license and your passport.
Final thoughts on the closing process
While the closing process can be overwhelming, it can be a breeze if you're prepared and know what to expect. The right lender can make the closing process go quickly and smoothly, so always make sure to work with reputable and trusted lenders like Vaster Capital. If you ever have any more questions about lending or the real estate industry, be sure to reach out to our experts for professional advice.
Sources: