7 min read
Blanket mortgage: What is it and when it's used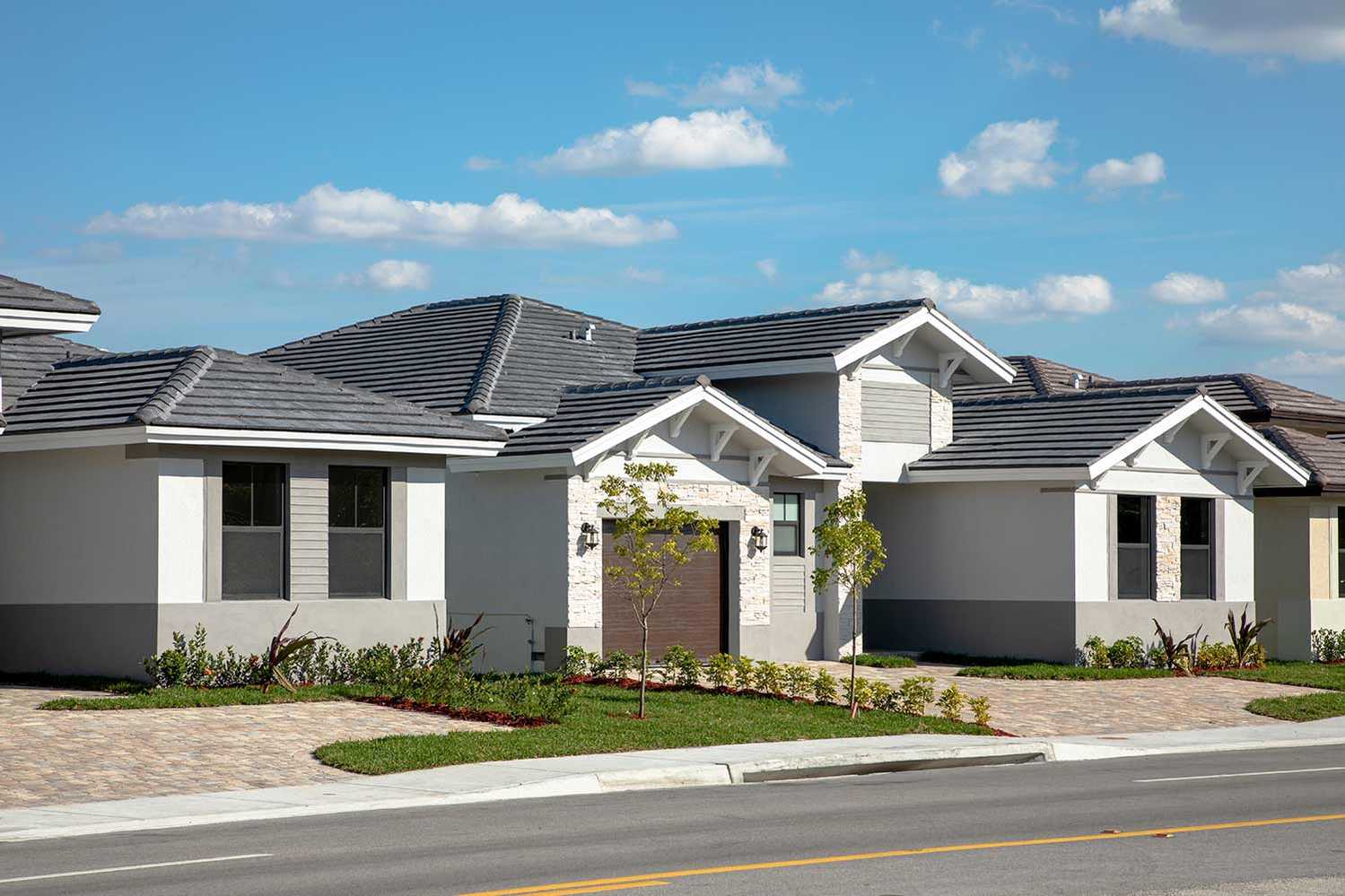 Navigating the world of mortgages can be a nightmare if you don't know what you're doing. This is especially true if you're trying to break into real estate investing. While investing in real estate can be extremely profitable if you do it right, it can also be quite risky. Thankfully, we here at Vaster Capital are here to help you navigate this arena and find success with helpful tips and tricks. Today we're going to be talking about a unique financing option that may benefit you -- blanket mortgages.
What Is a Blanket Mortgage?
A blanket mortgage is a type of mortgage loan that allows you to purchase several different properties under a single loan rather than securing multiple loans to cover each individual property. Under this type of mortgage, the properties as a whole are held as collateral in the event of a default. That being said, individual properties under a blanket mortgage can be sold off without affecting the entire mortgage.
This type of mortgage is a more convenient option that can benefit you throughout the entire mortgage process from application, to closing, to repayment. For instance, you will only have to submit one application and pay a single round of fees rather than having to pay fees for each property. This means that your credit report is only run once rather than several times -- which can end up negatively impacting your score. Finally, this means that you will have a single interest rate and a single monthly payment that will cover the cost of all of your different properties.
When Is a Blanket Mortgage Used?
Many people only own one property, but for those who own more or wish to, a blanket mortgage may be ideal. Here are some common situations wherein using a blanket mortgage may be beneficial:
Flippers and fixers: A blanket mortgage allows

house flippers

to acquire multiple properties, fix them up, and sell them off at a profit without having to worry about the complication of having several mortgages.
Real estate investors: A blanket mortgage allows real estate investors to acquire multiple properties to rent them out. This option can provide you with the cash you need to keep building up your portfolio.
Builders and developers: A blanket mortgage allows builders and developers to finance the purchase of a large property that is then developed and sold off in different parcels.
What Are the Pros and Cons of a Blanket Mortgage?
Like all loan options, choosing to go with a blanket mortgage comes with both pros and cons. Here are some factors that you should take into consideration when choosing the right mortgage option for your financial situation:
Some pros of a blanket mortgage include:
Choosing a blanket mortgage can make your payment process much easier to manage since all your different properties are housed under a single loan and come with a single monthly payment with the same interest rate.
Choosing a blanket mortgage can save you money in loan origination fees that you would otherwise have to pay multiple times for multiple different mortgages. You can generally expect to pay between 1% to 3% of the loan amount for these fees.
Choosing a blanket mortgage has the potential to save you money in interest fees by going with a single favorable rate rather than having rates that are all over the place and tend to add up quickly.
Some cons of a blanket mortgage include:
A blanket mortgage may warrant higher interest rates and closing costs than other types of mortgages due to the amount of risk and work involved. For example, interest rates for blanket mortgages typically range from 4% to 11%. And while you're able to save on loan origination fees, some closing costs like appraisals, inspections, titles, etc. need to be assessed separately for each property.
A blanket mortgage may require a high down payment amount to cover the higher cost of multiple properties included in the mortgage. You can expect to put at least 25% down for a blanket mortgage but you may be required to put as much as 50% down.
A blanket mortgage may require a balloon payment to be made at some point during the loan, essentially forcing the borrower to pay off the entirety of the loan within a certain period of time. Balloon payments are typically required within three to 15 years from the beginning of the loan.
A blanket mortgage allows the lender to mitigate risk by holding all involved properties as collateral in the event of default. In the event of default, the borrower can end up losing all of their properties to foreclosure.
A blanket mortgage is subject to different state laws and guidelines that prevent you from using a blanket mortgage to purchase properties that are located in different states.
A blanket mortgage may be hard to find since not all lenders offer this type of financing.
How to Find and Qualify for a Blanket Mortgage?
As you now know, finding a lender that offers blanket mortgages isn't the easiest task. They aren't usually offered by traditional lending sources like big banks and regular mortgage providers. So how can you find a qualified and reputable lender to work with? If you have friends or colleagues in the real estate game, you could ask them for recommendations. You could also ask your current residential lender, if you have one, if they offer this type of loan. Finally, a quick Google search for blanket mortgages will provide you with a whole host of results.
No matter where you find a potential lender, you will need to properly vet them to ensure that they're a good fit. Overall, you should look for a lender that is responsive and gets back to you quickly so that your closing processes are seamless. You should also look for a lender that is trustworthy and transparent in terms of their loan conditions and fees. Finally, you should look for a lender that has good testimonials and references. At the end of the day, be sure to check out all of this information and read the fine print of any agreement from a lender that you're considering.
In terms of qualification, it's usually harder to qualify for a blanket mortgage than a regular mortgage since they deal with larger amounts of money and are riskier for lenders. While qualifications tend to vary depending on the lender, here are some general guidelines that you can use to determine whether or not a blanket mortgage is a good option for you:
If you want the best possible terms for your blanket mortgage, then you're going to need a

good credit score

. In fact, if you have a very good credit score of 750 and above, you can receive interest rates that are close to those offered for regular mortgages.
In order to qualify for a blanket mortgage, you often need to have significant cash reserves. First of all, you need cash to be able to afford a sizeable down payment. Second of all, you need cash to cover the high cost of your monthly payments.
Generally speaking, you will need to provide proof of employment -- two year's worth of tax returns, W-2s, or 1099s is standard. That being said, this requirement can be negotiated if you have enough cash to offset the risk for the lender.
Possible Alternatives to a Blanket Mortgage
While a blanket mortgage is a great option for commercial landlords, residential landlords, or property developers, they might not be the best option for you. In that case, here are some potential alternatives to blanket mortgages that might be a better fit and get you the best possible terms:
Hard money loans: This type of short-term loan is ideal for property flippers who are looking for quick cash to finance their property. Since this is a short-term loan that is designed to be paid off as soon as possible, interest rates are generally pretty high and can range from 9% to 14%. Carrying this type of loan for a few months while you fix up and sell off a property for a profit would make sense in many scenarios.
Bridge loans: This type of short-term loan is ideal for commercial investors who are looking for quick cash to finance their property until they can secure permanent financing. Interest rates for bridge loans are higher than conventional loans but are lower than hard money loans. Not all lenders offer this type of loan, but

Vaster Capital is a reputable bridge loan provider

that has

financed multi-million dollar investments

in South Florida.
Jumbo loans: This type of conventional loan is ideal for investors who are looking for permanent and affordable financing for more expensive property purchases. Jumbo loans are available to finance the purchase of properties that are above the federal limit of $548,250 for a single-family home in most parts of the United States. Jumbo loans often come with very competitive interest rates that are comparable with those for conventional mortgages.
Final Thoughts on Blanket Mortgages
While blanket mortgages might be a beneficial loan choice for certain scenarios, they can come with higher costs in terms of interest rates, down payments, and fees. No matter what type of loan you're looking for, be sure to reach out to the lending experts at Vaster Capital for personalized advice that fits your unique financial situation.
Sources: