7 min read
10 best questions to ask when buying a house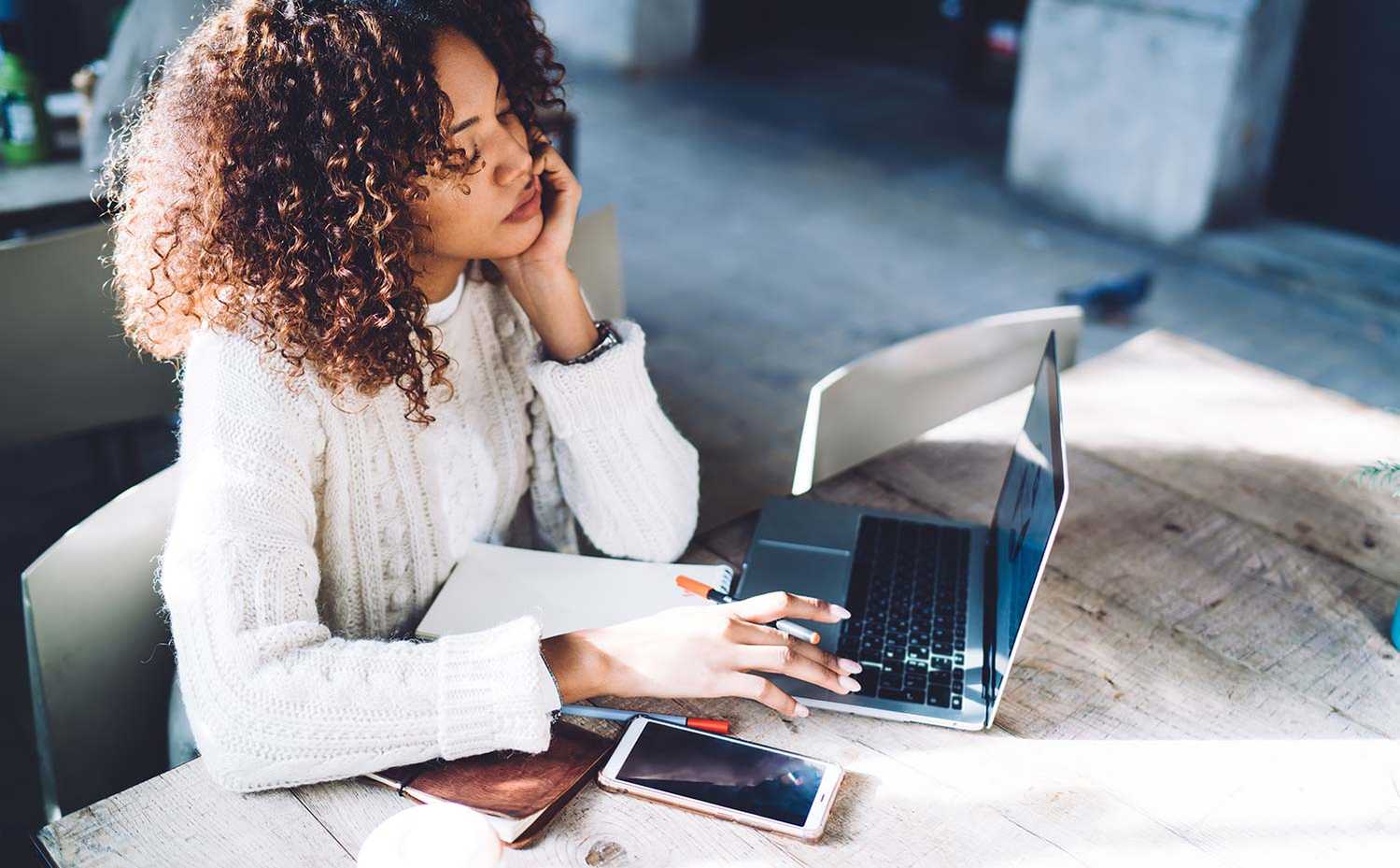 Buying a house — especially for the first time — can bring up a lot of questions. The process can be long, confusing, and overwhelming if you're not equipped with the right knowledge and expertise. Thankfully, we know a thing or two about real estate and are here to help guide you through this process by telling you about 10 of the best questions that you need to ask when buying a house.
Do I qualify for a mortgage?
The first question you need to ask when buying a house is whether or not you actually qualify for a mortgage loan that provides you with the funding you need to afford a property. While many people assume that buying a home is out of reach, it's actually not that hard to qualify for a mortgage these days thanks to a range of federal programs.
Federal Housing Administration, or FHA loans, are backed by the federal government and can make home ownership affordable and accessible for everyday Americans. FHA loans require a reasonable down payment of 3.5% of the home's value and a credit score above 580. You should also have a debt-to-income ratio (DTI) below 43%. Generally speaking, lenders also want to see two years of stable income through tax returns, W-2s, or 1099s if you're self-employed.
Am I getting a good price on the house?
Once you've qualified for a mortgage, you need to find the perfect house! Obviously, this is easier said than done but is more than possible with the right real estate agent that is experienced and knows the area well. When you put an offer in on a home, you'll want to make sure that you're getting a good price on the home and not overpaying. This is because the house will have to go through the appraisal process in order to receive your mortgage funding.
So how can you determine if you're getting a good price on your dream home? The best way to do this is to look at recent sales of comparable homes. Oftentimes, your real estate agent can do this for you and can also offer expert insight into the value of the home as it relates to the condition of the home, the neighborhood, and the growth potential.
Can I afford the house?
Before you submit your offer, you also need to make sure that you can actually afford the house for the price you're offering. Generally speaking, you should receive a pre-approval amount when you consult with lenders in the initial phase of your home search. While this can give you a good idea of what you can afford, lenders may approve you for a higher amount than what makes sense for your finances.
A good rule to follow is that you shouldn't spend more than 28% of your gross monthly income on home-related costs. This also includes added costs like homeowner's insurance, private mortgage insurance (PMI), property taxes, and homeowner's association fees. After that 28%, you should also not spend more than 36% of your gross monthly income on total debts, including but not limited to mortgage payments, car payments, student loan payments, and credit card payments.
Why is the owner selling the house?
Once you have found the seemingly perfect home and can comfortably afford it, you need to do your due diligence to make sure that the purchase will be a beneficial long-term investment. For starters, you need to ask the owners why they're selling the home in the first place. If they're selling due to issues with the home, the neighbors, or the general neighborhood -- these should be red flags.
On the other hand, if they're selling for unconcerning reasons like relocating for work, needing more space for a new baby, or downsizing for retirement -- you should feel comfortable with moving forward in the purchasing process.
Is the house located in a good neighborhood?
Before you move forward with the sale of the home, you should take a look around the neighborhood to ensure that it's safe and welcoming. After all, you can change a lot of things about your home but you can't change its location! While your real estate agent should be able to provide you with relevant information like crime statistics, school ratings, and community amenities, we always recommend driving around the neighborhood yourself to get a first-hand feel of it.
For instance, what's the traffic like? Are the neighbors friendly? Are there a lot of children or pets around? Are there any grocery stores, restaurants, shops, parks, etc. nearby? The answers to these questions should provide you with the insight you need to feel comfortable moving forward in the buying process.
Is the house in good condition?
One important part of the homebuying process is the inspection. This crucial step can make or break the sale of a home. In this step, a professional home inspector will come and assess the home's structure and mechanical systems. Some of the things that a home inspector will look at include the roof, ceilings, walls, floors, windows, doors, heating, air conditioning, plumbing, and electrical.
After walking through the entire house, the inspector will write up a report about the overall condition of the home as well as details about the various components and systems. For instance, they may indicate that the roof is nearing the end of its life and needs to be replaced soon. They may also indicate that there are foundation or flooding issues with the home. If issues are discovered in the inspection process, you may be able to negotiate a lower price with the seller to cover the cost of repairs.
While a home inspection can definitely provide you with valuable information about the home, it's not necessarily comprehensive. There can still be things lurking beneath the surface -- unable to be seen or predicted by even the most experienced professionals. For this reason, we always recommend new homeowners to start budgeting for home repairs in case something unexpected comes up.
What is included in the sale of the house?
Now that you're getting more into the fine print and negotiations with the sale of the home, you should also ask the seller about what they're including with the selling price. Generally speaking, fixtures are always included in the sale of a home. Fixtures are considered things that are permanently attached to the home with bolts, nails, screws, cement, glue, or other attachment. Some examples of fixtures include light fixtures, ceiling fans, window blinds, and built-in appliances like ranges, ovens, and dishwashers.
Anything that's not considered a "fixture" will need to be included in the final contract. Some things that you may want to consider negotiating about include the refrigerator, washing machine, dryer, curtains, shelving systems, mirrors, and hot tubs. In some cases, even furniture is up for negotiation. After all, it never hurts to ask! Just make sure you get it all in writing before you close.
Do I have a good lender?
We have talked a lot about real estate agents and the home itself, but your lender also plays an important part in the homebuying process. Like an inspection, your lender can make or break your closing process. For instance, an unresponsive or uncooperative lender can hold up the closing process and you could end up losing the home as a result.
For this reason, we recommend doing your due diligence before choosing a lender and going with reputable, trustworthy, and responsive lenders like Vaster Capital.
What are the terms of my loan?
Many homebuyers are caught off guard by the terms within their mortgage agreement. You should always read the agreement from beginning to end and even consult with a lawyer if needed. Some different factors to look out for include your loan amount, down payment amount, interest rate, loan duration, payment amounts, and payment due dates.
Here are some other questions to ask to ensure that you're properly informed before you sign on the dotted line:
Is your interest rate fixed or adjustable?
Do you have to pay private mortgage insurance (PMI)?
Is there a prepayment penalty if you pay off the loan ahead of schedule?
Will my loan be sold after closing?
What do I have to pay in closing costs?
Do I have to pay any closing costs?
The last question often throws off many new homebuyers. Most lenders will charge you what they call "closing costs" to cover the cost of processing and finalizing the loan. Generally speaking, you can expect to pay between 2% and 5% of the home's value in closing costs that may include the loan origination fee, mortgage broker fee, prepaid interest amounts, and discount points. You may also have to pre-pay for things like property taxes, private mortgage insurance, homeowner's insurance, and HOA fees.
In conclusion: Questions benefit you
At the end of the day, you should never hesitate to ask questions during the homebuying process that's often quite intricate and convoluted. While questions are great, if you're a first-time homebuyer, you may not even know what questions to ask in the first place! This is why working with the right experts from reputable real estate agents to responsive lenders like Vaster Capital is the best possible thing you can do to ensure that the entire process goes smoothly from start to finish.
Sources: